ubse.uk.gov.in Board Class 10th, 11th & 12th Result 2018 : Uttarakhand School Education
Organisation : Board of School Education Uttarakhand, Nainital
Announcement : UK Board 10th, 11th & 12th Result 2018
Examination Date : March 2018
Released Date : 26 May 2018
Home Page : http://ubse.uk.gov.in/
Want to comment on this post?

Go to bottom of this page.
UBSE UK Board Result
The Uttarakhand Board of School Education (UBSE) has announced the UK Class 10 and UK Class 12 Board Result 2018 on its official website.
Related : Council For The Indian School Certificate Examinations ICSE & ISC Result 2018 : www.resultin.org/3291.html
UK Board exams are usually held by the Board of School Education Uttarakhand in March and April 2018.

This year, the Uttarakhand Board of School Education UBSE conducted the Uttarakhand Class 10th exams from March 6 to March 24 and Uttarakhand Class 12th examination from March 5 to March 24.
How to Check Result?
Just follow the below steps to Check your 10th, 11th & 12th results 2018.
Xth Class Result
Step 1 : Go to the official website of Uttarakhand Board Of School Education through the URL http://ubse.uk.gov.in/
Step 2 : Then scroll the page down and click Board Result link.

Step 3 : Click on the link 'Uttarakhand Xth Result 2018'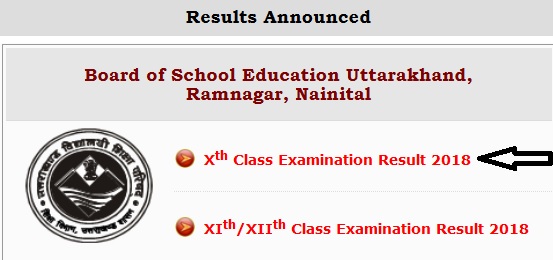 Step 4 : Enter Your Roll Number
Step 5 : Enter Text as Shown in Image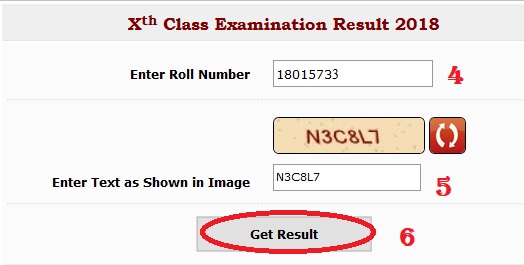 Step 6 : Click Get Result button and Download your Result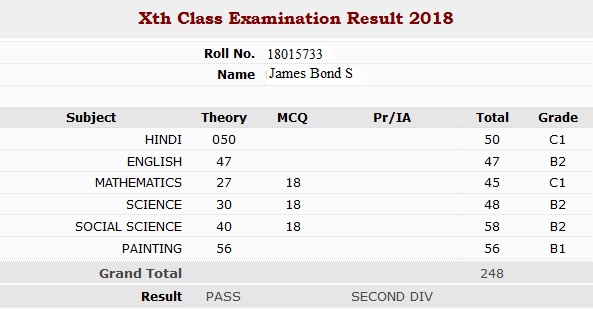 XI/XIIth Class Result
Step 1 : Visit the Uttarakhand Board of School Education website and Click Board Result

Step 2 : Then click on the XI/XII Result link.
Step 3 : Enter the Roll Number and Enter Text as Shown in Image to get your results.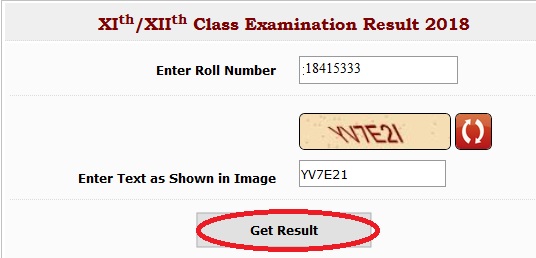 Step 4 : Click the Print button to download your results.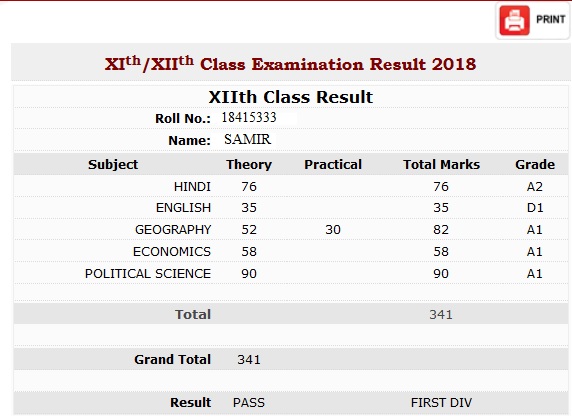 Note :
In case of any problem/query students are advised to contact at telephone number 05947-254275 or email id secy-ubse-uk [AT] nic.in
Result Analysis
According to reports, around 78.97 per cent students have passed the examinations in Class 12 while in Class 10 around 74.57 per cent students declared successful.
A total of 1,32,381 students took the Uttarakhand Class 12th examinations this year. Of 1,50,573 students who appeared for the Class 10 exams, about 1,10,941 students passed.
** Pass percentage in 10th 74.57%
** Pass Percentage for boys – 68.96%
** Pass Percentage for girls 80%
** Pass Percentage for Class 12th 78.97%
** Pass Percentage for Boys – 75.03%
** Pass Percentage for girls – 82.83%