bsf.gov.in Result 2023 Constable (Tradesman) : Border Security Force
Organisation : Border Security Force (BSF)
Exam Name : Constable (Tradesman) 2023
Declaration of Result : 06/11/2023
Announcement : Result Declared 2023
Website : https://www.bsf.gov.in/
Want to comment on this post?

Go to bottom of this page.
BSF Constable (Tradesman) Result
The BSF Constable (Tradesman) Result 2023 was released on November 6, 2023, on the official website of the Border Security Force (BSF) at bsf.gov.in. Candidates who appeared in the written exam held on August 28, 2023, can check their results by downloading the PDF of the merit list. Declaration of written examination result (computer based test) for the post of constable (tradesmen) in BSF 2023 of different BSF location.
Related / Similar Result : Indian Air Force Result Phase-I Online Exam Agniveervayu Intake 01/2024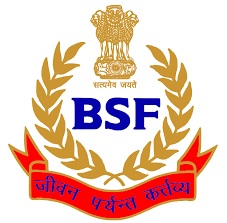 Here are the steps to download the BSF Constable (Tradesman) Result 2023:
** Visit the official website of the Border Security Force (BSF) at bsf.gov.in.
** Click on the "Recruitment" tab.
** Under the "Result" section, click on the link for "BSF Constable (Tradesman) Result 2023" at https://www.bsf.gov.in/result.html
** Download the PDF file of the merit list.
** Search for your roll number in the PDF file.
If you find your roll number in the merit list, you have been shortlisted for the next stage of the recruitment process, which is the documentation, trade test, and medical examination. This stage will be held from November 15, 2023.
Physical Standard Test PST & Physical Efficiency Test PET
(i) Candidates will be restricted to six (6) times the number of vacancies notified/allotted to their respective State as per marks obtained from their written examination for second phase of examination.
(ii) At the very beginning candidates will be asked to go through the height bar and thereby, candidates with lesser height will get eliminated and will not be allowed to participate in further process of recruitment.
(iii) Those candidates who qualify the height bar will be subject to Physical Efficiency Test (PET) which will be as under:-
Event : Race
Male : 5 Kilometers race to be completed within 24 minutes.
Female : 1.6 Kilometers race to be completed within 8.30 minutes.
(iv) Those candidate(s) who qualify in PET will be subject to bio-matric identification & screening of testimonials/document by the Board. The candidates who do not fulfill the laid down physical standards will be eliminated from recruitment process. However, elimination on grounds of weight will be done at the time of medical examination only.
(v) Woman candidate, who as a result of tests is found to be pregnant of 12 weeks standing or over, shall be declared temporarily unfit and her appointment held in abeyance until the confinement is over. The vacancy against which a women candidate was selected should be kept reserved for her. She should be re-examined for PET six weeks after the date of confinement, subject to the production of the medical certificate of fitness from a registered medical practitioner.
(vi) Original documents/testimonials of candidates will be checked by the Board of Officers and only eligible candidates will be go to the next stage.
(vii) Any candidates found under influence of any energetic medicine during PET will be debarred from the further process of recruitment. Candidates are advised to keep in mind their own physical stamina and endurance level. BSF will not be responsible for any untoward incident occurring during PET as a consequence of consumption of performance enhancing drugs/injections or other reasons.
Note-I : No physical efficiency test will be held for Ex-servicemen.
Note-II : PET will be only qualifying in nature and it will not carry any marks.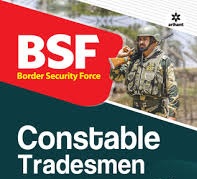 Required Documents of Documentation
(i) Candidates will carry original and photocopy of all related documents at the time of documentation. All certificates/testimonials related to Date of Birth, Name, essential qualification, Caste certificate including OBC certificate as per Govt. of India list of OBCs, SCs and STs, domicile certificate, identity verification of the candidates required to be verified/checked with reference to the cut off date mentioned in advertisement/notice of examination from the original and place the photo copies of the same with dossier duly signed by PO with seal and concerned candidate.
(ii) During the period of documentation, if any claim made in the application is not found substantiated, the same will be intimated to the candidate concerned with direction to produce the same within a reasonable time(during documentation period) as decided by the recruitment board. If failed to do so thereafter the candidature may be cancelled by recruitment board.
(iii) Matriculation / secondary examination certificate to prove date of birth, age, name, father/mother"s name and educational qualification.
(iv) Domicile Certificate issued by the competent authority. Candidates will be considered for recruitment in their respective State/UT on production of valid "Domicile Certificate" issued by the authorized Competent Authority.
(v) Caste certificate must be recognized by the Central Govt. and notified in the Central List of reserve category of GOI for seeking reservation / age relaxation. OBC candidates must not fall in creamy layer on the last date of submission of online application i.e. (closing date of online application). Cast certificate must be valid on the last date of submission of online application.
(vi) Caste certificate issued other than domicile state of candidate will not be considered. Both certificate (caste and domicile) should be issued by same State/UT. If Caste certificate is to be submitted by the candidate from other than domicile then such candidate will be treated as Un-Reserved (UR) category.
(vii) Since, the State of Assam is not issuing Domicile Certificate/Permanent Residence Certificate, candidates belonging to the State of Assam are not required to submit the same. However, their selection will be subject to verification of residential status from the concerned District Authorities.