mrb.tn.gov.in Provisional Selection List 2019 Nurse : Tamil Nadu Medical Services Recruitment Board
Organisation : : Tamil Nadu Medical Services Recruitment Board
Announcement : Provisional Selection List
Designation : Nurse 2015
Home Page : http://www.mrb.tn.gov.in/results.html
Want to comment on this post?

Go to bottom of this page.
MRB TN Nurse Provisional Selection List
Consolidated Provisional Selection List for Nurses 2015
Sub: Medical Services Recruitment Board–Temporary Posts of Nurses 2015 on consolidated pay-Consolidated List of provisionally selected candidates
-Published.
Related : MRB Mark List 2015 Nurse Exam Tamil Nadu : www.resultin.org/914.html
List of Candidates
The consolidated list of candidates selected provisionally for appointment to the temporary post of Nurses on consolidated pay of Rs.7,700 per month with Rs.500/- annual increase of consolidated pay is as follows: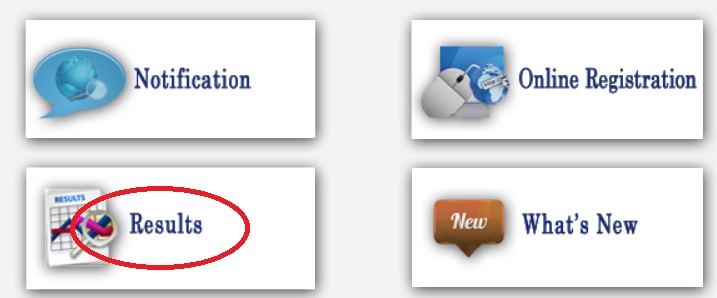 S.No NAME Reg_No Exam_No
1 SELVI B 108903 55010
2 AKILA D 122853 40373
3 MUTHU NAGAI M 115546 65370
4 DEVAKIRUBAI E 133364 55253
5 YOGAPRIYA B 110113 56207
6 USHARAMANI P 128432 41328
7 TAMILARASI D 117849 13950
8 SHOBANA BABY S 149829 15586
9 RANJANI DEVI P 126095 53740
10 ANTO PRABEENA N 127848 64889
11 UMAMAHESWARI M 115575 55838
12 SIVASANKARI S 152072 50914
13 SANGEETHA K 109921 52383
14 BUELAH A 142464 62650
15 JAHIR HUSSAIN S.M 130214 50110
16 DHANALAKSHMI K 134275 41218
17 SATHYA R.K 148172 15698
18 INDRA PACKIA SEELI PAPPURAJ 111368 55722
19 JABASEELI GLADIES MARY J (*) 123124 75092
20 RALPH RAJA D 133596 51009
21 SELVARANI M 114531 45467
22 ANNALAKSHMI M 134292 60124
23 VANI B 131414 16522
24 RAJAN P V 100462 65372
25 SURESH KUMAR KASIRAJAN 134819 71873
26 JEBAMALAR R 108656 71531
27 PARAMESWARI S 135490 23230
28 MUTHULAKSHMI B 110645 51649
29 MARIA ARPUTHAM JAICY RANI M 108256 70889
30 BEBIULA SAHAYA RANI B 138307 61746
…………
For full list of successful candidates, refer the pdf file in the above link.

Candidates Notes
a) The candidates have been provisionally selected based on the marks scored by them in the objective type examination held on 28.6.2015, verification of the mandated documents, and communal rotation etc. as per the existing orders of the Government of Tamil Nadu.
In case where the marks obtained by two or more candidates are equal, the rank among them is decided based on the date of birth. All other criteria being equal, ex-service woman have preference over others.
b) The result of the candidates whose names are marked with (*) is withheld, pending production, verification and acceptance of certain mandated documents called for from them as per the notification (or) verification of certain details in their application.
In case of candidates whose selection is withheld for want of documents, the candidate shall produce the same within 30 days from the date of publication of the related provisional selection notification, at the MRB (during the working hours, on any working day).
If the candidate fails to produce necessary documents within the stipulated time, it will be presumed that he/she is not able to produce the required documents and his/her provisional selection will be cancelled without any further notice.
c) The candidates marked with " @ " have to pay the difference of Application fee of Rs.300/- by means of Demand Draft obtained in favour of " The Member Secretary , Medical Services Recruitment Board, Chennai – 6 " Payable at Chennai within a week's time with details of Name, MRB No, Registration No and Exam No. on the reverse of the Demand Draft and send by Registered post / Speed post to MRB.
d) Any claims preferred by the candidates should reach within 10 days from the date of issue of related provisional selection notification, appeals received after 10 days will not be entertained.
e) The differently Abled candidates shall fulfill the norms as per G.O.(Ms).No.05, Welfare of Differently Abled Persons (DAP 3) Department dated 21.01.2015.
f) The reservation to the posts have been done as per the 200 point roster issued in G.O.Ms.No.65, P&AR Dept. Dated 27.05.2009 and duly taking into consideration of all subsequent instructions of the Government in this regard.
g) 10% of Reserved List of candidates will be maintained by MRB (for each category). Reserve candidates will be considered for allotment, against vacancies if any arise from the respective categories.
h) The selection is purely provisional subject to the outcome of the Writ Petitions relating to this recruitment, if any, pending on the files of the Hon'ble High Court, Madras/Madurai Bench of the Madras High Court.
i) The provisionally selected candidates (who have not reported to DMS so far) are advised to report immediately before the Director of Medical and Rural Health Services, 359, Anna Salai, Chennai-6.