MBOSE SSLC & HSSLC Examination Result 2018 : Meghalaya Board of School Education
Organisation : Meghalaya Board of School Education (MBOSE)
Announcement : Secondary School Leaving Certificate (SSLC) and Higher Secondary School Leaving Certificate (HSSLC) Examinations Result 2018
Examination : Secondary School Leaving Certificate (SSLC) and Higher Secondary School Leaving Certificate (HSSLC) Examinations
Result Released Date : 25-05-2018
Examination Date : March 7, 2018 and concluded on March 19, 2018.
Home Page : https://www.mbose.in/
Want to comment on this post?

Go to bottom of this page.
MBOSE SSLC & HSSLC Examination Result
Meghalaya Board of School Education (MBOSE) will declare the results of SSLC Class 10th examination on 25 May on its official website, the board said in a press release.
Related / Similar Result : MBOSE SSLC Result 2020 Meghalaya
The results of Class 12th Arts stream will also be declared by the Meghalaya Board of School Education on 25 May 2018.

How To check the Result
Step 1 : Go to the official website megresults.nic.in or mbose.in.
Step 2 : Click on the SSLC & HSSLC Result Link.


Step 3 : Enter the required details.
Step 4 : Click on "Get Result" button, and get your score displayed on the screen.
Result Through SMS
For SSLC
Class 10th :
MG10 rollno to 58888
SMS-MBOSE10 <space> ROLLNUMBER – Send it to 56263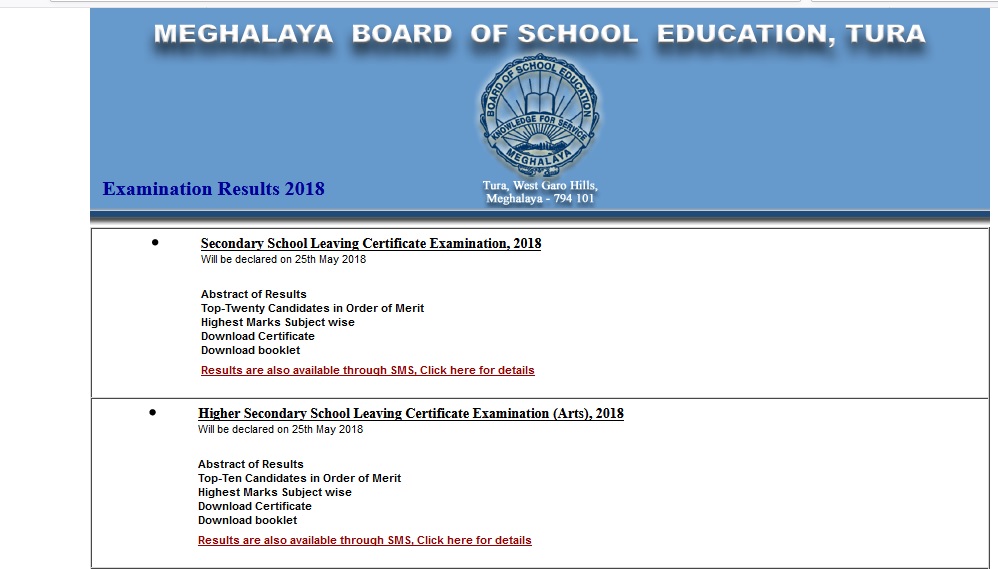 For HSSLC
HSSLC (ARTS) :
MG12A rollno to 58888
SMS-MBOSE12A <space> ROLLNUMBER – Send it to 56263
HSSLC (SCIENCE) :
MG12S rollno to 58888
SMS-MBOSE12S <space> ROLLNUMBER – Send it to 56263
HSSLC (COMMERCE) :
MG12C rollno to 58888
SMS-MBOSE12C <space> ROLLNUMBER – Send it to 56263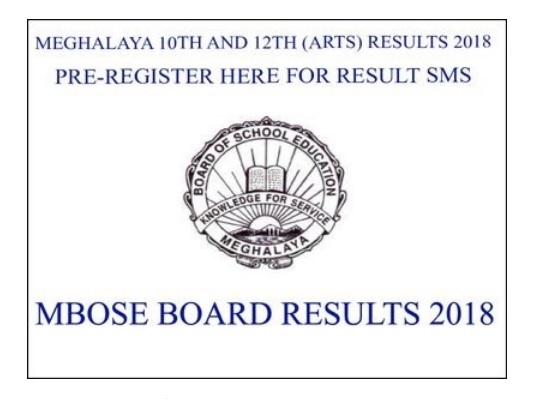 Result Analysis
** Last year, the pass percentage of Meghalaya SSLC (10th) exam was 54.04 per cent with 79.06 per cent for regular candidates and 32.89 per cent for private candidates.
** In Science stream, the first rank has been obtained by Rishav Das, with 480 marks and in Commerce, Chongdeinem Guite has topped the exam with a total of 443 marks.
** In 2017, the result was released on May 23 for Class 10th.
** This year, the examination started from March 7, 2018 and concluded on March 19, 2018.
** The examination was conducted in the morning shift, that is, from 10 am to 1 pm.