SRMIST SRMJEEE 2021 Phase 1 Result : SRM Joint Engineering Entrance Exam
Organisation : SRM Institute of Science and Technology (SRMIST)
Exam Name : Joint Engineering Entrance Exam (SRMJEEE) 2021
Announcement : Phase 1 Result
Exam Held On : May 23rd and 24th, 2021
Website : https://www.srmist.edu.in/
Want to comment on this post?

Go to bottom of this page.
SRM SRMJEEE Result
SRM Institute of Science and Technology will announce the SRMJEEE 2021 today.
Related / Similar Result : IERT Entrance Exam Result 2021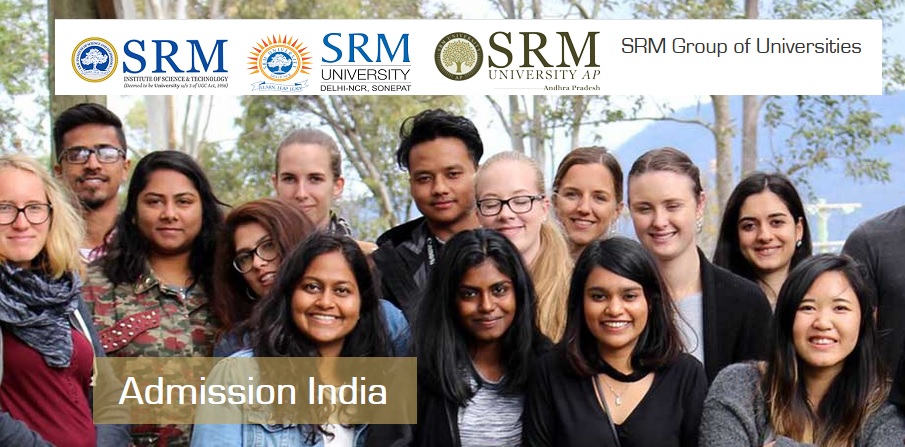 How To Check Result?
Just follow the simple steps mentioned below to know the result of Joint Engineering Entrance Exam (SRMJEEE) 2021.
Step-1 : Go to the link https://www.srmist.edu.in/
Step-2 : Click on "Announcements" link
Step-3 : Then click on SRMJEEE 2021 result link
Step-4 : Enter the required details and Check result.

Note:
Conduct of exam and Joint Counseling will be as per UGC, AICTE, and Government Notification Mode of entrance: Computer-based Exam. If the Entrance based exam is not conducted then admission will be based on +2/JEEE/SAT Score
Important Dates
** Date of Release of Rank List (SRMJEEE – Phase I): 27-05-2021
** Date of Release of Rank List (SRMJEEE – Phase II): 29-07-2021
** Slot booking dates for the SRMJEEE exam (Phase 1 and Phase 2) will be announced one week before the scheduled exam
Loans:
Those who aspire to be a part of SRM Institute of Science and Technology (formerly known as SRM University) can now avail themselves of full educational loans through select banks with which the university has created links.
They are: SBI, ICICI Bank, Bank of India, City Union bank, IDBI Bank, State Bank of Mysore, Corporation Bank, State Bank of Travancore, State Bank of Patiala, Vijaya Bank, Andhra Bank, Central Bank of India, Indian Bank, United Bank of India and Indian Overseas Bank.
We shall be inviting few banks to arrange for processing application for education loan at the SRMJEEE(UG) counseling venue. Candidates can utilize the services of those banks for on-spot in-principle sanction subject to norms laid down by the respective banks.
General Documents Required:
1. Proof of place of domicile and residential address
2. Occupation and income proof of the parent
3. Copy of Class 10th and class 12th mark sheet
4. Two conduct certificates for the student (one should be from the Head of the Institution last studied)
5. Two Passport size latest photographs of the candidate and the parent. (Duly attested)
All the above documents should be brought in original as well as two set of photocopies for verification by the bank officials. Apart from the above, if the bank requires any other documents, candidates are expected to comply with the same.
Kindly be advised that SRMIST has merely arranged desks for the bankers for the benefit of students and has nothing to do with the procedures of the bank for processing the education loan and their final decision in offering or rejecting the loan.
Helpdesk
Call : +91 (044) 27455510, 47437500
Email: admissions.india@srmist.edu.in