Bihar BPSC MVI Exam Final Result 2022
Organisation : Bihar Public Service Commission (BPSC)
Exam Name : BPSC Motor Vehicle Inspector MVI Recruitment Exam
Exam Date : 17th-18th December 2020
Announcement : Result Declared
Website : https://www.bpsc.bih.nic.in/
Want to comment on this post?

Go to bottom of this page.
Bihar BPSC MVI Exam Final Result
The Bihar Public Service Commission (BPSC) has announced the result of BPSC Motor Vehicle Inspector MVI Recruitment Exam. The exam held on 17th-18th December 2020. Those enrolled candidates can check their result.
Related / Similar Result : IGNOU June TEE Result 2022

Bihar BPSC MVI Exam Final Candidates List
Unreserved (01)
sl.No. RollNo. Name Merit Serial Gender Remarks
1 500305 PRABHAT RANJAN L MALE
2 602091 MANISH KUMAR 2 MALE
3. 500682 ALOK KUMAR 3 MALE
4. 602742 RAVIKANT KUMAR 4 MALE
5. 600832 NANDAN RAJ 5 MALE
6. 600337 SATISH KUMAR 6 MALE
7 601536 RAM JANAM 7 MALE
8. 602861 NANDLAL SINGH 8 MALE
9. 600741 MD GHULAM MUSTAFA 9 MALE
10. 603051 NIRANJAN KUMAR 10 MALE
11 601468 TARUN KUMAR lL MALE
72. 600920 ABHAY KUMAR L2 MALE
13. 602553 NISHANT KUMAR 13 MALE
L4. 602420 SANDEEP KUMAR L4 MALE
15. 602533 PAPPU KUMAR 15 MALE
L6. 602074 RAHUL KUMAR 16 MALE
L7. 503110 ANJALISlNHA 104 FEMALE
18. 601330 RAJESH RAI L28 MALE FFD
19. 603086 RITIKA KUMARI !29 FEMALE
20. 603097 SHIVANI KUMARI L54 FEMALE
21. 603087 PAYAL KUMARI 169 FEMALE
22. 603092 AKANKSHA 170 FEMALE
23. 603111 ANUPAM CHHAVI L73 FEMALE
24. 603101 PRIYA KUMARI L74 FEMALE
25 603103 RITIKA RAJ t7s FEMALE
26. 603098 SMRITISAGAR L77 FEMALE
Sl.No.RollNo. Name MeritSerial Gender Remarks
7. 601967 ABHISHEK KUMAR 23 MALE
2. 602204 VIPUL SHEKHAR 28 MALE
3. 600015 PRATEEK KUMAR 58 MALE
4. 5018s2 KUNAL KASHYAP 60 MALE
5 600238 UTTAM KUMAR 64 MALE
5 500524 RAHUL KUMAR SINGH 66 MALE
Scheduled Caste
7. 602454 GUDDU KUMAR 33 MALE
2. 60L674 JITENDRA KUMAR 62 MALE
3. 60L926 RAHUL KUMAR 63 MALE
4. 601467 RAJNISH KUMAR 7L MALE
5. 601085 HARSH KUMAR 74 MALE
5. 602262 RAVINDRA KUMAR RAM 83 MALE
7 602822 ABHISHEK KUMAR SONU 85 MALE
8. 60260s LENIN KUMAR 93 MALE
9. 607282 SANTOSH KUMAR DAS 96 MALE
10. 60246L RAKESH KUMAR RAM 100 MALE
77 602252 DEVANKIT 105 MALE
L2. 501558 PRAMOD KUMAR RAM 105 MALE
13. 602775 PANKAJ KUMAR 108 MALE
L4. 601015 AMIT KUMAR 774 MALE
15. 6026L9 VIMAL KUMAR 116 MALE
15. 501253 ANAND KUMAR 135 MALE
17 601970 PRADIP KUMAR 136 MALE
18. 60L922 ARVIND KUMAR 138 MALE
19 602972 PRINCE KUMAR 139 MALE
20. 603105 RAKHI 2L4 FEMALE
Scheduled Tribe
1, 602763 BRUMOHAN PATWARI L9L MALE
2. 600260 DHANOJ KUMAR 202 MALE
Extremely Backward Class (04)
1. 601070 RANJAN KUMAR 2L MALE
2 602855 RAHUL RAJ 22 MALE
3 500250 AJAY SHANKAR 24 MALE
4. 600927 VIKASH KUMAR SHARMA 25 MALE
5. 600401 ABHISHEK KUMAR 26 MALE
6. 600896 RAJESH KUMAR 30 MALE
7 602862 SERAJ AHMED 34 MALE
8. 60012L VIKRANTVIKRAM 35 MALE
9. 600754 RANJAN KUMAR GUPTA 48 MALE
10. 602390 RAVI KANTSHARMA 49 MALE
11 60279L RAUSHAN RAJ 51 MALE
12. 600037 IRFAN AHMAD 53 MALE
13. 603059 VIMLESH KUMAR 59 MALE
14. 600470 MD JAM]R AIAM 61 MALE
15. 602938 MD YUSUF UDDIN 70 MALE
15. 601370 BIPIN KUMAR 72 MALE
17. 602001 ANKITVlSHWAKARMA 73 MALE
18. 602645 RAJU KUMAR 81 MALE
19. 502398 MUKESH KUMAR 82 MALE
20. 60t74L SHUBHAM SHARMA 84 MALE
21. 503079 MANISHA KUMARI 204 FEMALE
22. 603108 PUJA KUMARI 209 FEMALE
Backward Class (05)
t. 602537 KRISHNA KUMAR 19 MALE
2. 601900 BRAJ KISHOR KUMAR 20 MALE
3. 602066 MANINDRA KUMAR 27 MALE
4. 600675 TRIPURARIKUMAR 31 MALE
5. 500086 MANISH RAJ 36 MALE
6. 601397 RAJEEV RANJAN 37 MALE
7 602739 SIDHU KUMAR 38 MALE
8. 602707 PRASHANT KUMAR SINHA 40 MALE
9. 603075 SUJEETA KUMARI 186 FEMALE
10. 603090 SAMITA KUMARI 203 FEMALE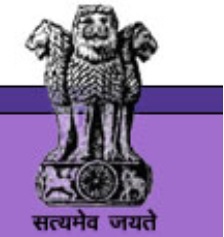 Download Bihar BPSC MVI Exam Final Result
Download Full Bihar BPSC MVI Exam Final Result Here :
https://www.resultin.org/uploads/pdf2022/6113-1.pdf