SSC Hindi Junior & Senior Translator Exam Result 2022
Organisation : Staff Selection Commission (SSC)
Exam Name : Junior Hindi Translator and Senior Hindi Translator Examination
Exam Date : 01st October 2022
Announcement : Result Declared
Website : https://ssc.nic.in/
Want to comment on this post?

Go to bottom of this page.
What Is SSC Hindi Junior & Senior Translator Exam?
The Staff Selection Commission (SSC) has relased the list in rollno order and name wise result of Junior Hindi Translator and Senior Hindi Translator Examination. The exam held on 01st October 2022. Those enrolled candidates can check their result.
Related / Similar Result : SSC Constable (GD) CAPFs, NIA, SSF & Rifleman (GD) Assam Rifles Exam Result 2022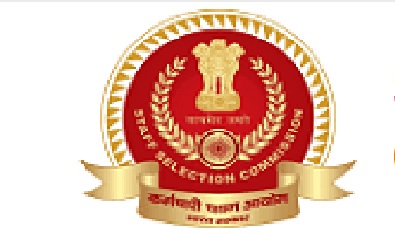 SSC Hindi Junior & Senior Translator Candidates List
List Of Candidates Qualified In Paper-1 For Appearing In Paper-2
Sr.No. RollNo. Cat. Name Sr.No. RollNo. Cat. Name
1. 1408000001 0 BHUPENDER 51. 1601000139 6 RUCHI
2. 1408000003 6 3 PRATAP KUMAR RANA 52. 1601000143 6 MEENA RANI
3. 1408000012 2 MANINDER SINGH CHAUHAN 53. 1601000146 0 MOHIT SHARMA
4. 1408000014 6 AJIT 54. 1601000148 2 NIKHIL
5. 1408000015 9 3 VINAY BAHADUR MALL 55. 1601000149 6 4 PRAVEEN TAMOLI
6. 1408000020 9 HARISH KUMAR 56. 1601000154 1 SARSWATI DEVI
7. 1408000022 9 HITESH KUMAR 57. 1601000163 2 VAISHALI DEVI
8. 1408000035 6 3 RAJESH KUMAR 58. 1601000164 1 GURMEL SINGH
9. 1408000036 1 JASKARAN SINGH 59. 1601000168 6 MOHAMAD RAFI
10. 1408000037 9 3 ARUN SHANKAR SINGH 60. 1601000170 0 MANJEET
11. 1408000039 9 3 KULDEEP SINGH 61. 1601000175 0 NARENDER SHARMA
12. 1408000041 9 KASHISH ARORA 62. 1601000177 0 SEEMA
13. 1408000042 6 3 RAJEEV KUMAR 63. 1601000189 6 KIRANDEEP KAUR
14. 1408000043 6 MANISH GANDHI 64. 1601000193 9 SONALI
15. 1408000045 6 3 NEERAJ KUMAR 65. 1601000209 1 RAJNESH
16. 1408000055 0 ANKIT KUMAR 66. 1601000210 1 KUSAM KUMARI
17. 1408000059 9 KAPIL 67. 1601000212 1 SUSHMA
18. 1408000062 9 YOGESH KUMAR 68. 1601000215 1 RATANJAY BAITHA
19. 1601000005 9 PRERNA PURI 69. 1601000216 6 PANKAJ SHAW
20. 1601000008 6 3 RAKESH 70. 1601000218 1 SAGAR
21. 1601000019 9 AKANKSHA SINGH 71. 1601000219 9 NAINIKA SHARMA
22. 1601000020 1 RAVINDER KAUR 72. 1601000222 9 SHRAMANA SADHU
23. 1601000021 9 3 VIKRAM SINGH 73. 1601000223 1 BEANT SINGH
24. 1601000022 1 SUMIT 74. 2002000001 9 3 DEEPAK KUMAR CHADDHA
25. 1601000023 9 RICHA BHATNAGAR 75. 2002000002 9 INDERVESH TEVATIA
26. 1601000024 6 SALMAN KHAN 76. 2002000004 0 SAURABH KUMAR
27. 1601000031 9 SACHIN 77. 2002000006 9 CHANDRA MOHAN SINGH
28. 1601000038 1 4 KANWAR PAL 78. 2002000021 0 SHAHRUKH KHAN
29. 1601000041 6 RUBBY 79. 2002000022 2 AMBIKA RAWAT
30. 1601000056 1 ANSHU SINGH 80. 2002000025 6 SANJEET KUMAR
31. 1601000058 1 SANJAY KUMAR 81. 2002000028 0 SWATI PANWAR
32. 1601000063 6 MONIKA 82. 2002000034 9 3 PRAMOD CHANDRA
33. 1601000065 9 BHUPENDER SINGH 83. 2002000035 6 ANKIT SAINI
34. 1601000066 6 RAJA SHAW 84. 2002000038 1 NITIN KUMAR
35. 1601000068 1 SUMIT 85. 2002000043 9 NIRANJAN SINGH RAMOLA
36. 1601000070 2 SHRI KISHAN MEENA 86. 2002000045 6 JITENDRA KUMAR SINGH
37. 1601000072 6 SANJAY 87. 2002000046 9 SAGAR THAPA
38. 1601000073 6 POONAM KAMBOJ 88. 2002000047 6 ANIL BHATT
39. 1601000080 9 4 RADHIKA MALIK 89. 2002000052 9 SAMEER
40. 1601000083 1 ANU 90. 2002000056 0 SHIVAM SHARMA
41. 1601000084 1 RAJNI 91. 2003000006 9 AGRIMA JYALA
42. 1601000085 9 SUKEERTI SHARMA 92. 2003000011 1 DEEP LAXMI ARYA
43. 1601000088 1 MANISHA RANI 93. 2003000013 6 DEEPAK GIRI
44. 1601000095 1 SATISH KUMAR 94. 2003000014 1 3 VIJAY KUMAR ARYA
45. 1601000097 6 MEENAKSHI 95. 2003000018 1 ANKIT KUMAR
46. 1601000098 6 SUNNY 96. 2003000020 9 3 KAMAL JOSHI
47. 1601000113 6 POOJA MAURYA 97. 2003000021 1 NARENDRA KUMAR
48. 1601000126 1 NIDHI 98. 2003000023 9 4 PURAN CHANDRA PANDEY
49. 1601000132 1 ANJALI RANI 99. 2003000024 0 PANKAJ MALIK
50. 1601000137 9 ADITI BHALUNI 100. 2003000026 1 MEENU ARYA
101. 2003000027 9 4 SHOBHA BHANDARI 151. 2201000103 0 RACHNA
102. 2006000004 6 VIKAS KUMAR 152. 2201000105 9 DRISHTI GUPTA
103. 2006000014 1 5 GAJENDRA SINGH 153. 2201000106 1 BHARTI
104. 2006000015 6 SUBODH THAKUR 154. 2201000109 9 SHIWANI DHAMA
105. 2006000016 1 SACHIN KUMAR 155. 2201000110 9 SACHIN SANGWAN
106. 2006000022 6 ARSHAD ALI 156. 2201000111 1 PIYUSH ASHOK
107. 2006000023 9 RAGINI GUPTA 157. 2201000113 6 NIKHIL KUMAR SONI
108. 2006000026 9 SIMRAN 158. 2201000115 9 SONAL
109. 2006000034 9 3 NITIN KUMAR 159. 2201000117 2 HITESH KUMAR MEENA
110. 2006000035 6 ABHISHEK KUMAR 160. 2201000120 6 ANKUR SINGH
111. 2006000038 9 PRIYA 161. 2201000121 1 MOHIT KUMAR
112. 2006000040 0 RANGNATH THAKUR 162. 2201000128 6 SHRADDHA VERMA
113. 2006000042 0 NASREEN 163. 2201000135 2 POOJA MEENA
114. 2201000003 1 SAMTA 164. 2201000136 1 KHUSHBOO
115. 2201000010 0 SNEHA BHASKAR 165. 2201000139 9 3 RANA VIJAY PRATAP
116. 2201000016 1 AKSHAY KUMAR 166. 2201000140 1 LAXMI RANI
117. 2201000022 9 VIJAY BAMAL 167. 2201000141 0 HARSHITA
118. 2201000028 1 JYOTI RANI SAMADDAR 168. 2201000143 1 MRIGAKSHI
119. 2201000030 9 MAYANK MISHRA 169. 2201000146 0 NITIN KUMAR
120. 2201000031 1 RITIKA 170. 2201000147 0 POOJA
121. 2201000034 6 HARISH KUMAR 171. 2201000148 9 POOJA RANI KULARIA
122. 2201000037 6 RAVI KUMAR SHAW 172. 2201000149 1 RITU
123. 2201000038 6 NEELAM 173. 2201000151 6 PRAYAG
124. 2201000039 1 NISHU KUMAR 174. 2201000156 1 POOJA
125. 2201000040 1 AJAY KUMAR 175. 2201000157 9 PARUL CHAND
126. 2201000041 0 MOHIT KUMAR GAUR 176. 2201000158 2 NEHA KUMARI SHAW
127. 2201000042 9 T HAMALESH NANDHINI 177. 2201000159 6 SANJAY KUMAR
128. 2201000044 2 RAMCHANDRA MEENA 178. 2201000161 2 LAKHAN RAM MEENA
129. 2201000047 1 BARKHA 179. 2201000162 9 ATEEKSHA
130. 2201000048 6 ROHIT YADAV 180. 2201000164 1 KULDEEP SINGH
131. 2201000050 1 SIMRAN 181. 2201000168 0 MANISHA
132. 2201000051 6 VIMAL KUMAR 182. 2201000170 9 SHIVANI ARORA
133. 2201000055 6 TANU 183. 2201000173 9 DEWINDER SINGH KALRA
134. 2201000056 6 VIJAY SINGH 184. 2201000174 9 MEENAKSHI DIXIT
135. 2201000057 9 SUDESHNA GHORUI 185. 2201000177 1 JYOTI TANWAR
136. 2201000066 1 ASHISH KUMAR 186. 2201000179 9 ANKIT RAI
137. 2201000067 1 AMIT 187. 2201000184 6 VARUN KUMAR
138. 2201000070 1 SUSHIL KUMAR MANJHI 188. 2201000186 1 DHARMENDER
139. 2201000073 6 PARUL VERMA 189. 2201000187 0 VISHAL JUNEJA
140. 2201000075 0 MANISHA 190. 2201000189 6 POOJA
141. 2201000076 0 RAJESH SINGH 191. 2201000192 0 KHUSHBOO GAUR
142. 2201000078 6 VIKASH KUMAR 192. 2201000193 1 HEMANT KUMAR
143. 2201000083 1 KUSHAL KUMAR NISHANT 193. 2201000194 1 KIRTI
144. 2201000084 6 TAMANNA 194. 2201000195 0 PREETI
145. 2201000085 6 MANISHA VISHWAKARMA 195. 2201000196 0 PRIYANKA TYAGI
146. 2201000086 6 RITU 196. 2201000198 9 MONIKA ALI
147. 2201000092 9 HARSHIT KUMAR MITTAL 197. 2201000199 1 ANURADHA
148. 2201000094 1 SANGEETA 198. 2201000201 6 VANDNA VERMA
149. 2201000099 6 NEHA ROHILLA 199. 2201000205 0 ANJALI KUMARI
150. 2201000102 9 SHALINI SINGH 200. 2201000206 9 SHALU

Download SSC Hindi Junior & Senior Translator Result
Download Full SSC Hindi Junior & Senior Translator Result Here :
https://www.resultin.org/uploads/pdf2022/6138.pdf