SSC Constable (GD) CAPFs, NIA, SSF & Rifleman (GD) Assam Rifles Exam Result 2022
Organisation : Staff Selection Commission (SSC)
Exam Name : CAPFs, NIA, SSF and Rifleman (GD) in Assam Rifles Examination
Announcement : Result Declared 2022
Exam Date : 16th November 2021 to 15th December 2021
Website : https://ssc.nic.in
Want to comment on this post?

Go to bottom of this page.
SSC Constable (GD) Exam Result
Staff Selection Commission SSC are recently uploaded SSC Constable (GD) CAPFs, NIA, SSF & Rifleman (GD) Assam Rifles Exam Result. The exam held on 16th November 2021 to 15th December 2021. Those enrolled candidates can check their results.
Related / Similar Result : SSC Hindi Junior & Senior Translator Exam Result 2022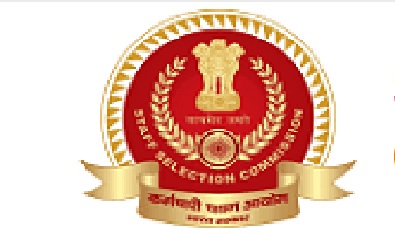 SSC Constable (GD) Candidates List
List Of Female Candidates :
Record Roll Name Cat1 Cat2 Phase Alloc_Stat Alloc_Cat Alloc_Post Rank
1 1004000600 NEHA DUB 6 B 14 6 A SL/2604
2 1004001002 SHAYA DEVI 6 B 14 6 A SL/2616
3 1004003611 HESSENA CHOUDHARY 2 G 14 2 F SL/2687
4 1004003913 PALLVI SHARMA 0 G 14 0 A SL/2234
5 1004004640 ZULFA 2 G 14 2 B SL/2630
6 1004005110 SHAHGUFTA KOSSAR 2 B 14 2 A SL/2681
7 1004006023 SUKRITI SHARMA 9 G 14 9 B SL/1112
8 1004006200 SONIA DEVI 1 G 14 1 A SL/2060
9 1004006272 BHARATI DEVII 6 G 14 6 A SL/2526
10 1004006469 POONAM DEVI 6 B 14 6 A SL/2598
11 1004007456 KIRNA KUMARI 1 G 14 1 B SL/1355
12 1004008402 ASHU DEVI 2 G 14 2 A SL/2663
13 1004008544 POONAM PANOTRA 6 G 14 6 E SL/2509
14 1004008956 KOMAL SHARMA 0 G 14 0 A SL/2260
15 1004014003 MANSI SHARMA 0 G 14 0 B SL/1976
16 1004014818 TANIA DEVI 9 G 14 9 B SL/1824
17 1004015284 SHEETAL SHARMA 9 G 14 9 A SL/1802
18 1004015971 UJWAL 1 G 14 9 F SL/2172
19 1004016092 JUGVINDER KOUR 9 G 14 9 A SL/1873
20 1004016773 UPASANA DEVI 6 G 14 9 B SL/1524
21 1004018142 APARNA SHARMA 9 G 14 9 A SL/1180
22 1004019360 ANJU DEVI 6 G 14 6 B SL/2327
23 1004101033 SHAHIN AKHTAR 2 G 14 2 B SL/2655
24 1004101398 KANU PRIYA 6 G 14 6 B SL/2482
25 1004103659 ANJALI BHARATHIA 1 G 14 9 A SL/1568
26 1004107648 MALIKA DEVI 1 B 14 1 A SL/2141
27 1004111141 TANISH MEHRA 6 G 14 6 A SL/2552
28 1004111704 NASEEM BIBI 2 G 14 2 B SL/2434
29 1004114627 SAPNA KAUR 6 G 14 9 A SL/1986
30 1004115911 NAZIA CHOUDARY 2 G 14 2 A SL/2539
31 1004116578 RIGZEN ANGMO 2 B 18 2 E SL/2019
32 1004119809 SAKSHI BHARTI 6 G 14 6 F SL/2625
33 1004200693 SAKSHI SHARMA 9 G 14 9 B SL/1862
34 1004201032 RIMPY DEVI 9 B 14 9 A SL/2126
35 1004202484 REIA DEVI 9 G 14 9 F SL/2130
36 1004205952 BABLI RAJPUT 9 B 14 9 A SL/2041
37 1004206011 RUCHI SHARMA 0 G 14 0 B SL/2245
38 1004206409 POOJA SHARMA 9 G 14 9 F SL/2166
39 1004207461 MONIKA SHARMA 9 B 14 9 A SL/2035
40 1004207788 SMILE JASROTIA 9 G 14 9 F SL/1638
41 1004209943 SHEVANI SHARMA 9 G 14 9 E SL/2104
42 1004210511 PARVEENA AKHTAR 2 G 14 2 A SL/2677
43 1004211322 SANJOKITA DEVI 1 G 14 9 A SL/1500
44 1004212292 KALYANI DEVI 1 G 14 9 E SL/1972
45 1004213434 VISHALI JANGRAL 1 G 14 1 B SL/1746
46 1004215218 SMILE BHARTI 1 G 14 9 B SL/1216
47 1004216803 PRIYANKA RANI 6 G 14 6 A SL/2464
48 1004217112 MEENAKSHI SHARMA 0 B 14 9 A SL/2095
49 1004217198 RAZIA 2 B 14 2 A SL/2686
50 1004219029 PREETI BAJJU 0 G 14 0 F SL/2199
51 1004219623 KAJAL DEVI 0 G 14 0 B SL/2319
52 1005001050 STANZIN NORYANG 2 B 18 9 E SL/2529
53 1005100417 STANZIN YOUTON 2 B 18 9 E SL/2505
54 1005100560 STANZIN DOLMA 2 B 18 9 E SL/1622
55 1010001218 JYOTI SHARMA 9 G 14 9 B SL/1910
56 1010001601 RENUKA BANDRALIA 6 G 14 6 A SL/2563
57 1010001662 VANITA DEVI 1 G 14 9 B SL/1554
58 1010001669 KRITIKA SHARMA 9 G 14 9 A SL/1620
59 1010002245 VISHALI VERMA 6 B 14 6 A SL/2579
60 1010003365 MONIKA DEVI 6 G 14 6 B SL/2278
61 1010100052 POOJA DEVI 9 G 14 9 A SL/1828
62 1010100836 MUSKAN 9 B 14 9 A SL/2030
63 1010101362 MONIKA VERMA 6 G 14 6 B SL/2483
64 1010101587 ANJALI VERMA 6 G 14 6 F SL/2623
65 1010101616 NEENA KALYAL 9 G 14 9 E SL/1981
66 1010103070 JYOTI KUMARI 1 G 14 9 B SL/1737
67 1010104147 MONIKA DEVI 6 G 14 6 B SL/2070
68 1010104498 SHALLU DEVI 1 B 14 9 A SL/2118
69 1010104715 JISHU VERMA 6 G 14 6 A SL/2503
70 1010200124 ROHINI 6 B 28 6 A SL/1805
71 1010201237 ANJALI SHARMA 9 G 14 9 B SL/1187
72 1010203401 BHARTI KUMARI 6 G 14 6 F SL/2626
73 1010203977 MANISHA RANI 1 G 14 9 B SL/1730
74 1202001996 AAKANKSHA 6 G 13 9 A SL/1034
75 1202200790 NEELAM KUMARI 1 G 13 1 F SL/1256
76 1202202511 NAVJOT KAUR 1 G 13 9 A SL/1191
77 1202204731 SHIVANI KUMARI 0 G 13 0 B SL/1266
78 1203002959 SHEETAL 1 G 13 1 A SL/1395
79 1203100024 RUCHI 0 G 13 9 E SL/1290
80 1203201771 SHEFALI 2 B 13 9 E SL/2112
81 1203205611 NEELAM RANI 1 G 13 1 B SL/881
82 1401000009 SARLA RANI 6 B 28 6 A SL/1896
83 1401000723 GAGANDEEP KAUR 1 G 28 1 A SL/1747
84 1401001500 RIMPY KAUR. 1 G 28 1 A SL/1633
85 1401002856 AVNEET KAUR 1 G 28 1 A SL/1717
86 1401003088 MANPREET KAUR 9 G 28 9 F SL/1660
87 1401003385 KUNZANG ANGMO 1 B 13 1 E SL/2409
88 1401100106 RITU RANI 6 G 28 9 F SL/1544
89 1401103125 MONA DEVI 9 G 28 9 A SL/1325
90 1402004353 HEENA 6 G 28 6 F SL/1572
91 1402013150 MANSI PANDEY 0 G 28 0 A SL/2036
92 1402013850 SIMRANJEET KAUR 9 B 28 9 A SL/1710
93 1402103033 RAJ KUMARI 1 B 28 1 A SL/1866
94 1402107103 POOJA RANI 6 B 28 9 A SL/1578
95 1402107694 GEETANJALI JOSHI 9 G 28 9 B SL/1069
96 1402108410 VISHALI MEHRA 6 B 28 6 A SL/1834
97 1402112028 AARTI RANI 6 G 28 6 B SL/1033
98 1402114239 BABITA RANI 6 G 28 6 B SL/1242
99 1402115924 ABHIREET KAUR 6 G 28 6 A SL/468
100 1402118601 YOGITA MOHIL 0 G 13 9 B SL/861

Download SSC Constable (GD) Exam Result
Download SSC Constable (GD) Result List-1 Here :
https://www.resultin.org/uploads/pdf2022/6140-1.pdf
Download SSC Constable (GD) Result List-2 Here :
https://www.resultin.org/uploads/pdf2022/6140-2.pdf
Download SSC Constable (GD) Result List-3 Here :
https://www.resultin.org/uploads/pdf2022/6140-3.pdf